Politics
Belarus Olympic sprinter Krystina Timanovskaya offered asylum in Poland
Belorussian sprinter Krystina Timanovskaya, having refused her team's order to fly home early from the Tokyo Olympics, is seeking asylum in Poland, activists say.
She spent the night secured in a hotel under protection from Japanese police, after saying she had been forcibly taken to the airport for criticising coaches, and voiced fears for her safety if she were to be returned to her country.
Ms Timanovskaya, 24, was pictured entering the Polish embassy in Tokyo on Monday after arriving in an unmarked silver van. An opposition group which helps athletes in Belarus told the BBC that Ms Timanovskaya was seeking asylum in Poland.
The Belarusian Sport Solidarity Foundation was created last year to support athletes during the nationwide protests over the disputed re-election of long-time President Alexander Lukashenko.
Marcin Przydacz, an official at the Polish foreign ministry, said earlier that Ms Timanovskaya had been "offered a humanitarian visa".
The sprinter, who was due to compete in the women's 200m event on Monday, had complained on social media about being entered into the 4x400m relay race at short notice after some teammates were found to be ineligible to compete.
The video led to criticism in state media, with one television channel saying she lacked "team spirit".
Ms Timanovskaya said officials had come to her room and given her an hour to pack her bags before being escorted to Tokyo's Haneda airport. She says she was "put under pressure" by team officials to return home and asked the IOC for help.
"They are trying to get me out of the country without my permission," she said in a video posted on the Telegram channel of the Belarusian Sport Solidarity Foundation.
Anatol Kotau, a member of the group, told the BBC on Sunday: "She's afraid of repression on her family in Belarus - this is the main concern for her right now."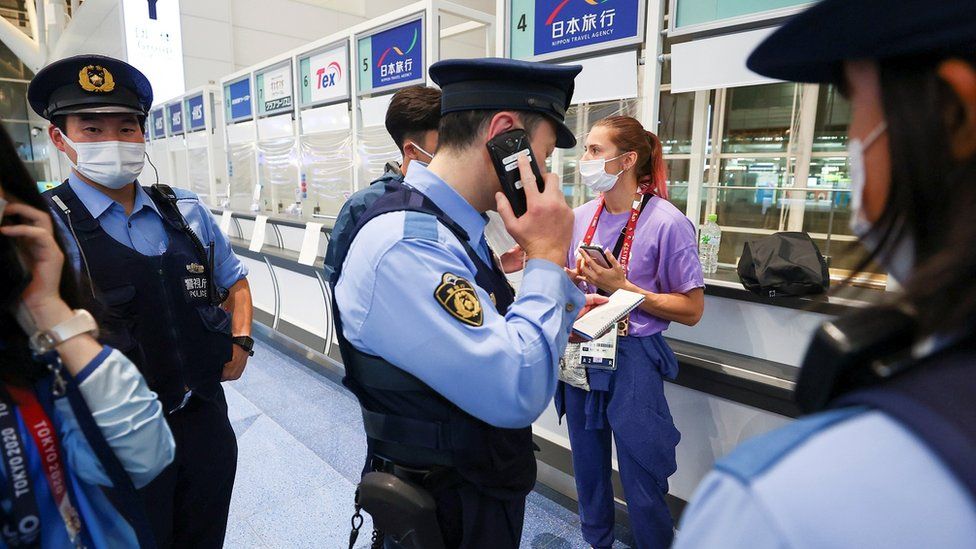 Follow EU Today on Social media: